I've lost track of how many cooking classes I've taken in Thailand. But I continue to love them because every one I've taken does a market tour. Markets and I, we just get along. Doesn't matter the country, currency, language or layout, I simply love seeing what's grown in that region in it's rawest form. It's a glimpse behind the scenes, a chance to discover the canvas that street stalls and even fancy restaurants get to create culinary magic from.
Market after market. They just never get old for me.
Anyway, The Chiang Mai Thai Farm cooking class starts off by diving into the market, where you get to pick out tiny treasures that you will soon get to transform into tastebud gold.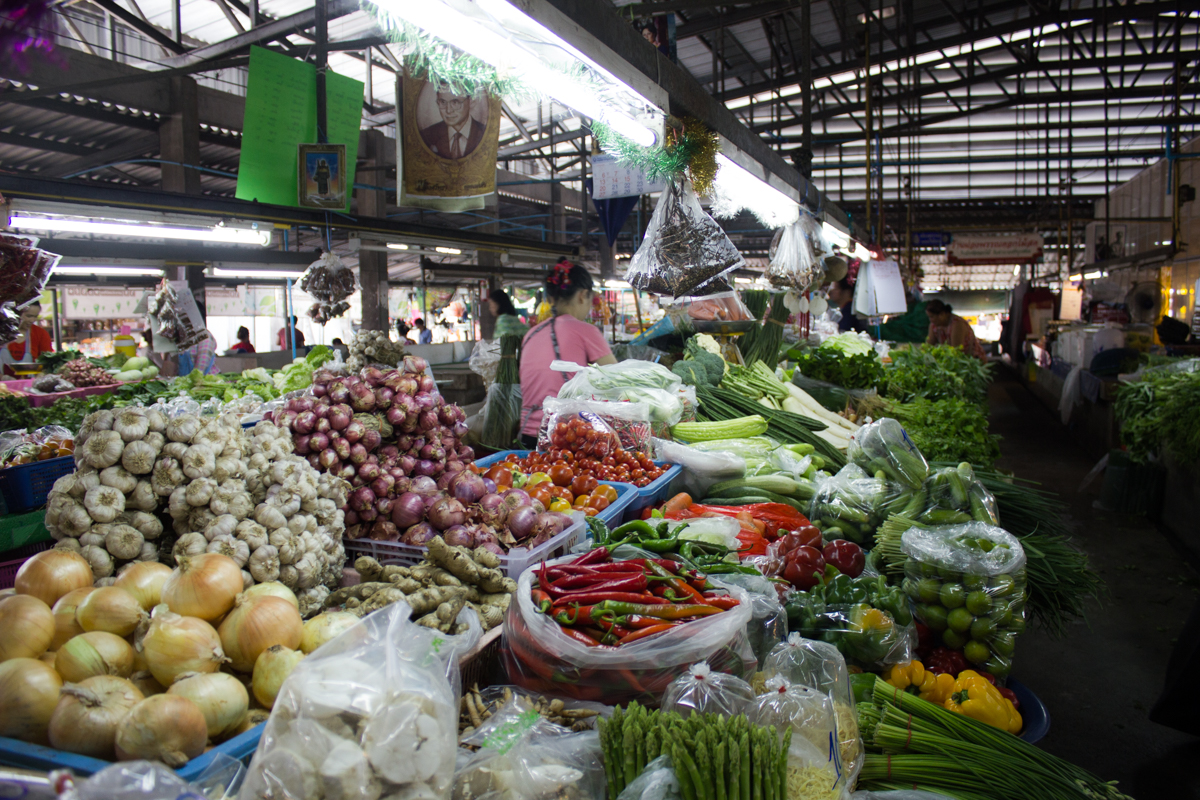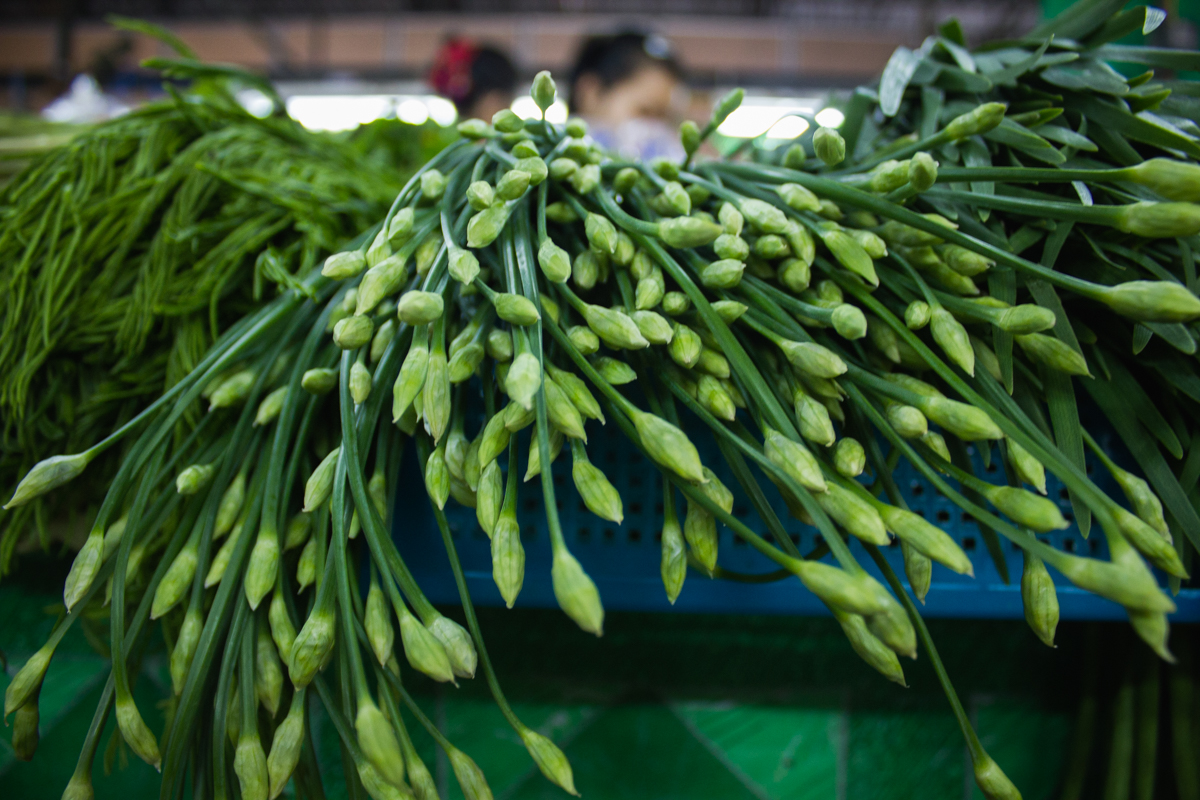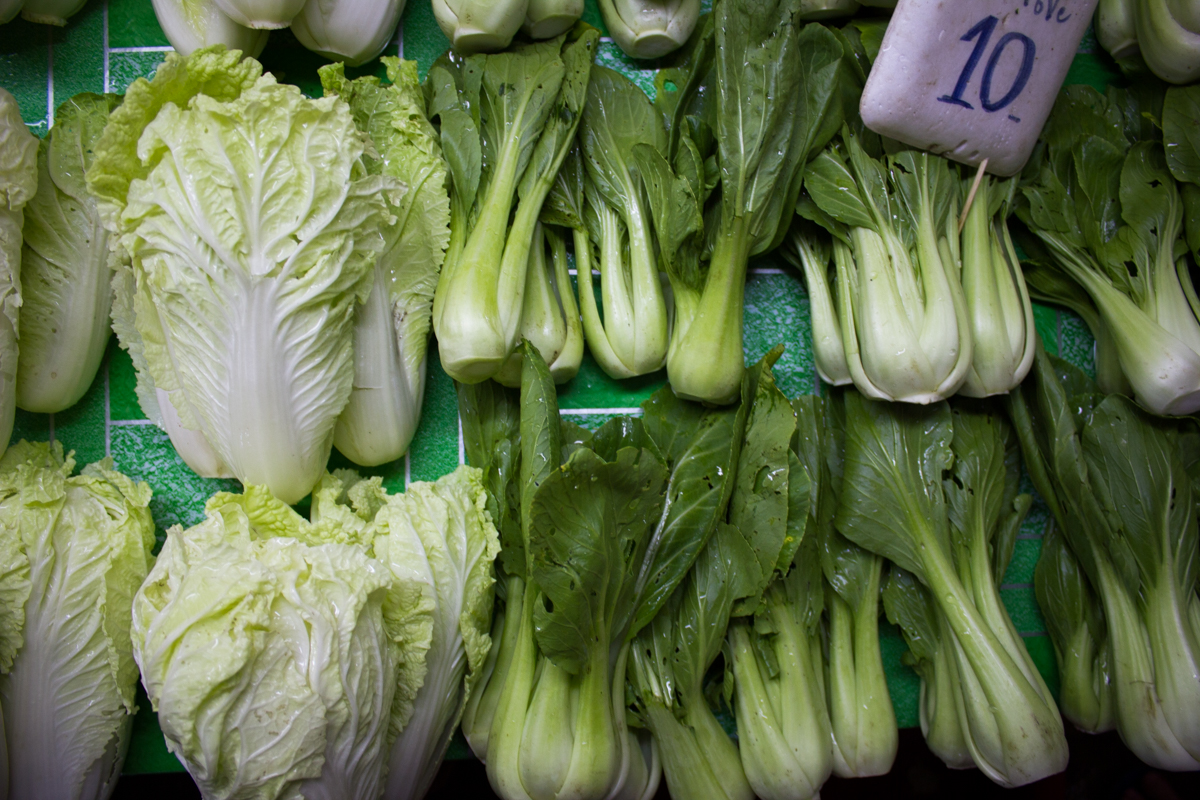 This recipe is forgiving, so boldly substitute chicken for beef, pork or tofu, and sneak in extra veggies in addition to eggplants, such as cauliflower, broccoli and potato.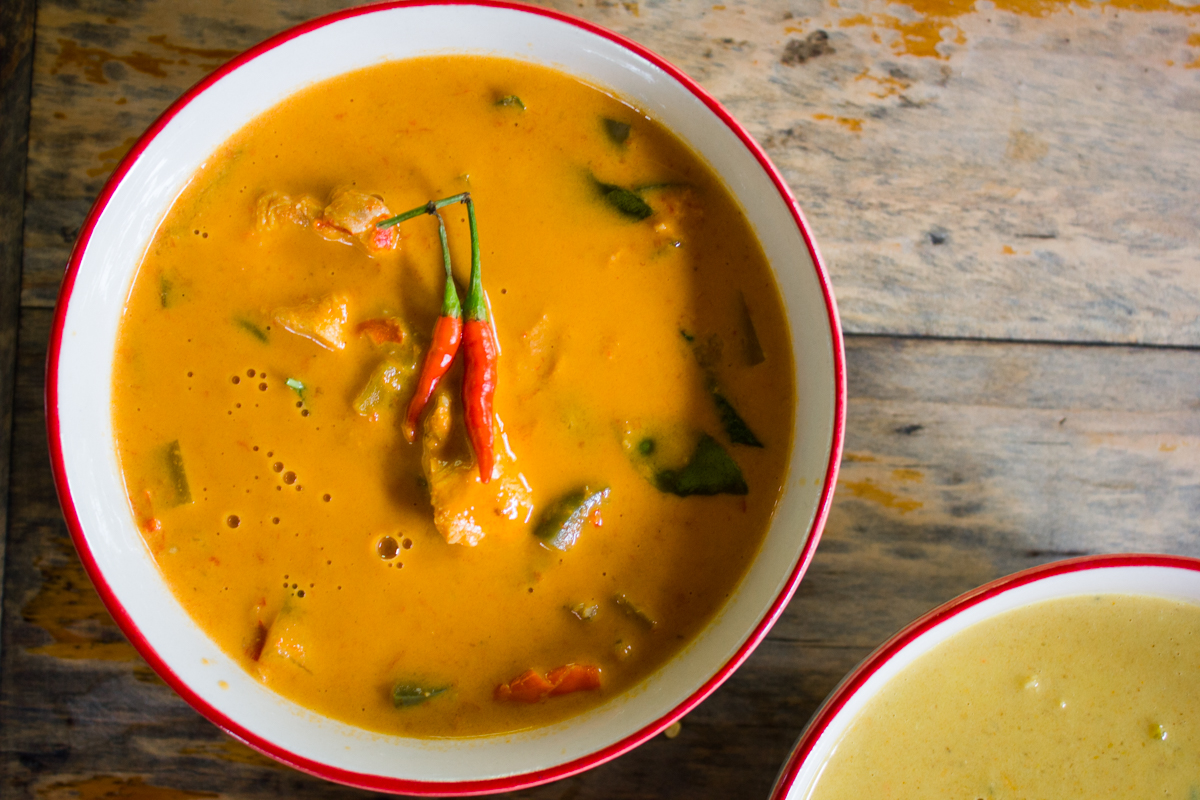 Wherever you take it, your result should be tastebud gold: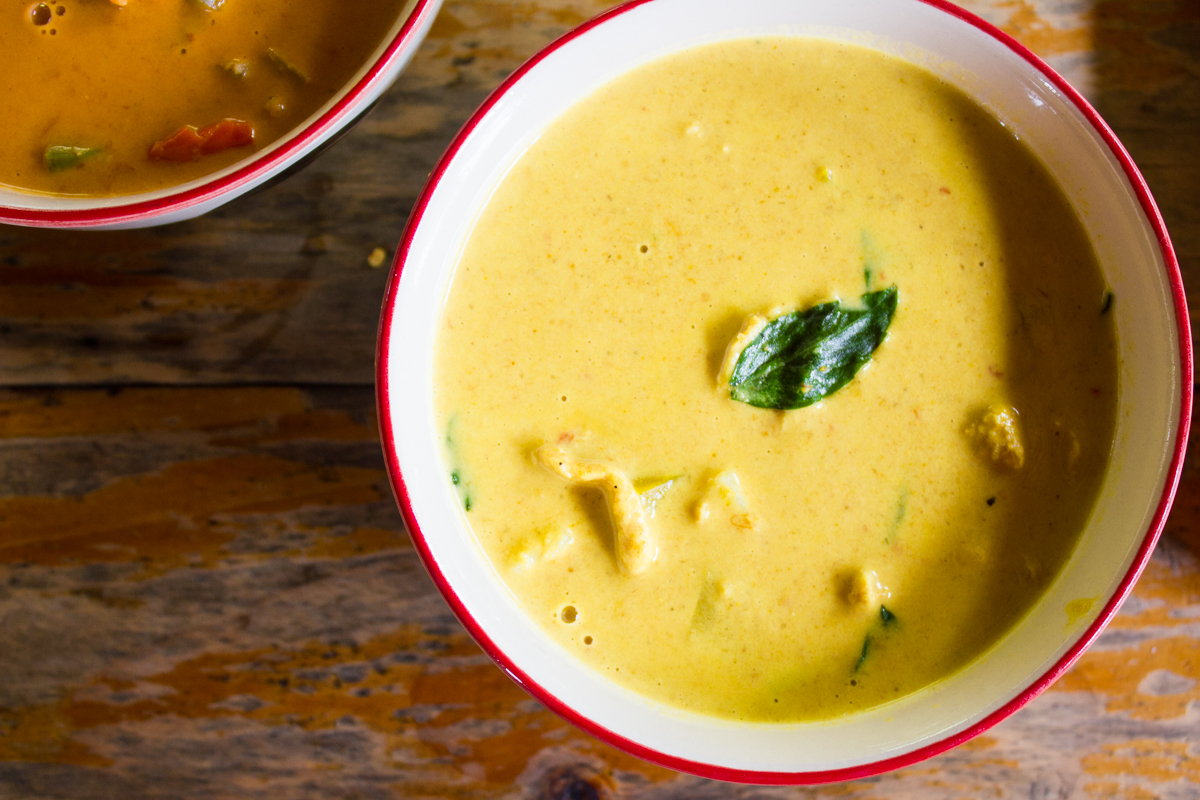 Ingredients: 
CURRY PASTE:
2-3 red dried chillies (soak for 15 min before using)
1 tbs shallots
1 tsp galangal
1/2 tsp kaffir lime rind*
1 tsp garlic
1 tbs lemongrass
1 tbs krachai (Thai ginseng)*
1/4 tsp roasted cumin seeds
1/4 tsp roasted coriander seeds
1/4 tsp salt
ADDITIONAL INGREDIENTS:
1 cup coconut milk
3 oz chicken breast
1 cup water
1 cup sliced eggplants
1/4 cup pea-like eggplants
1/3 cup onion, diced
1 tsp sugar
1 tbs fish/soy sauce
3 kaffir lime leaves
2 stems sweet basil
Instructions: 
CURRY PASTE:
Add all curry paste ingredients to mortar and pound with pestle until everything is mixed and ground thoroughly. May use KitchenAid instead.
CURRY:
In a medium saucepan, simmer coconut milk over medium heat, stirring until oil appears. Add curry paste and chicken and stir until chicken is cooked. Add water, eggplants, onion, sugar and sauce while gently stirring.
Remove from heat and add lime and basil leaves.
Serving Suggestions: Serve alongside white rice. *For yellow curry, substitute with 1 tsp turmeric, 1 tsp yellow curry powder, 1 tsp chopped ginger.
Total Time: 25 minutes
Yields: 2 servings
Source: The Chiang Mai Thai Farm Cooking School
SaveSave
SaveSave